Fun Arcade Puzzle Games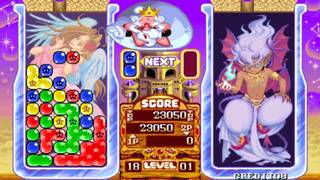 Puzzle arcade games have been entertaining and amusing players for many years and there are many of these types of games for players of all ages and skill levels. Puzzle arcade games come in a variety of forms and since so many players find these games relaxing and enjoyable, there are new and exciting titles that are always being created. Many of these puzzle games can be played for free online at gaming sites and with hundreds of options and thousands of titles, there is a puzzle style arcade game for every type of player. These unique forms of online arcade games are addicting and place a strong emphasis on puzzle and problem solving. Players will find games that offer sequence solving, pattern recognition, word completion and much more. Some games will have time limits or set numbers of moves offered to make the games more challenging.
Types of Puzzle Arcade Games
As mentioned, there are many forms of these types of games that can be found online or played on a PC or even a mobile device. An action puzzle game will require players to move pieces around and these games are usually played in real-time. Some of the more popular action puzzle arcade games are Tetris and KLAX, both of which require players to place falling blocks on the screen to complete patterns. In fact, Tetris is one of the most popular puzzle arcade games ever played and this game has been the basis of many new game titles that offer a similar challenge for the player. Another great action puzzle game is Bubble Bobble, a game that was first seen in arcades back in 1985. This game offers multiple stages and players will blow and burst bubbles, navigate various obstacles and collect items for bonus points. Bubble Bobble is a popular choice for those looking for a casual action experience that requires some strategy and fast thinking.
Another popular genre for puzzle games is the hidden object game. With these, players will have to find objects on a list and that can appear within a picture or a scene on the screen. These games are very popular for casual players and some of t eh more popular titles include Mystery Case Files, Mystery Trackers and Dream Chronicles.
Tile matching games are also a big hit with players and these will involve players moving tiles or game icons around to create matching combinations. One of the top games being played today is Candy Crush and this is a great matching game that offers multiple levels, increasing levels of difficulty, power-ups and more.
Popular Word Puzzle Games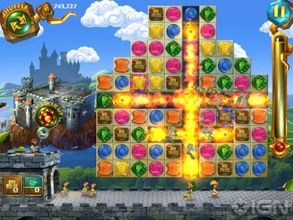 Word games are a type of puzzle arcade game that can be played online, on desktops and on mobile devices. These games tap into the brain power of the player and they can be quite engaging. Players can play alone or can compete against others and there are some amazing games that can be found for free. Most of the word puzzle games that are played today have been designed with similar structure and rules of Scrabble or Boggle and they are quite entertaining and enjoyable.
Some word puzzle games are very traditional, such as daily crossword puzzles or Word Search puzzles. People are very familiar with these and many will choose to play these types of games. Another great word game that has been enjoyed by many is Words With Friends. This is a game that is very similar to Scrabble and players will take turns completing world on a board trying to get the most points. There are also games like Boggle, Upwords and many others. All word puzzle games promote brain function and they are not only enjoyable but can be quite competitive as well when they are played as a race against time.
Why Players Prefer Puzzle Games
There are many people who appreciate the action and entertainment of video games and each player will have different likes and dislikes and will also have a variety of skills that they excel at. Puzzle games have always been a preferred option for players and gamers as they involve thinking instead of simple gameplay. For those who like to enjoy their weekends with a relaxing crossword, there are many sites that offer daily crossword puzzles of varying degrees of difficulty. There are also more action-packed games that have a crossword theme and feeling, offering the same solving strategies, but adding a bot more of a modern video game feel.
When players think of arcade games, they may not think of original arcade games right away. However, with so many amazing titles being created over the years, there are so many toes of puzzle games that can offer hours of entertainment. Many players like the Hidden Item games, where they will complete lists and find items to progress to different levels or access a new storyline. These games are addicting and they can be a great way to pass the time.
Players who want a puzzle theme with a touch of video game action will like games like Tetris, Bejeweled and Bubble Bobble. These are all enjoyable to play and they can be challenging as well. Games like this will test problem-solving skills, hand-eye coordination and will force players to think and react quickly in order to progress through the game.
Puzzle games are preferred by those that do not want intense action and are looking for relaxing games that offer a casual gaming experience. Since most puzzle games are not overly detailed, they are easy to play and players can enjoy them alone or can play against friends or others online. These games may require some strategy, but they are usually laid back and relaxing, so there is no high level of competition involved, which is appealing to many older players. Puzzle arcade games remain a popular choice for many and with hundreds, even thousands of titles, there is always something to enjoy.